The Willow Creek Way – Ten Steps to Exceptional Dental Care….Your Way
Step 1 – Thorough Patient Intake
The first person you talk to is going to gather detailed information about you and your dental experience to date. Don't like the sound of the drill or being tipped back in the chair? We want to know. We do this to begin the process of being a great partner to you in your dental journey.
Step 2 – Preparing for You
Your clinician will thoroughly review the new patient's intake form and the existing patient's chart. This ensures your visit happens your way. Each morning our team reviews the day to ensure everyone is on point to provide you exceptional care..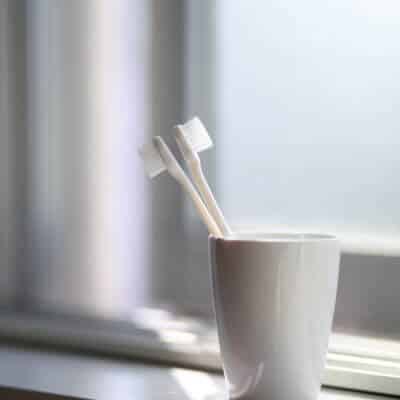 Our clinicians need information to help guide you on your dental journey. Our team collects a full set of diagnostic information to chart your progress. We have the tools necessary to accomplish this from digital x-rays, the latest in cameras, digital scanners, and 3D X-rays.
We complete six screenings in each hygiene visit to identify any issues that threaten your long-term health. Dental health is increasingly linked to overall health and our job is to screen for any threats.
Step 5 – Oral Conditions and Consequences
Armed with the records and oral health screenings, your clinician reviews any concerns they might have regarding your current conditions. They will educate you on the consequences of these conditions to help guide you to the right decision for you.
Step 6 – Patient Needs and Wants
Now that you have the information, it is time for you to ask questions and express your needs. This is where "your way" really comes into play. No judgement, no pressure. We want to hear what your long term goals are.
Step 7 – Primary Dentist and Specialist Review
Based on what you said in Step 6, your dental team crafts the solutions that meet your stated goals and desires. Most of the time, your General Dentist completes this process while you are there. Occasionally, they need to review your records and goals further as well as consult with their specialist team to come up with a plan. In this case, they will have you back for a more in-depth discussion.
Step 8 – Solution Choice…Your Way
Your General Dentist and, if necessary, the appropriate specialist will review your options in-depth and answer any questions. You decide what you want to do from here. No judgment, no pressure. Your mouth, your way.
Step 9 – High Quality Care
If you chose to move forward with some type of restorative care, have faith that your dental team is prepared to provide you high-quality care with high-quality materials in a manner that meets your needs.
Step 10 – Hygiene Recare to Protect
Now that your concerns have been addressed and if necessary dental work completed, protecting your teeth with regular cleanings, records, and screenings to ensure optimal long-term oral health. We are here to provide that exceptional care…your way.